It has been a while since I sent out the last Friday Awakening.
Well, here I am and here we go again …
In the 4th video in the series, I share the next crucial puzzle pieces you need to awaken, live and breathe True Prosperity and Abundance in your life.
To get immediate access to the video, audio or transcript, click on the image below: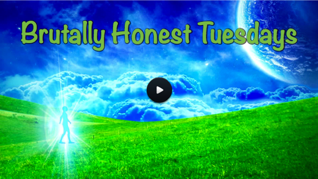 Makeover Event At My Home Due To HUGE Snowstorm
As you know, I hold a LIVE Ultimate Freedom Experience at my home several times a year. The one last month was going to be the last one for a while, but a HUGE snowstorm disrupted it, so I'm offering another one April 29-May 3, 2016 as a makeup.
Details are here if you want to join me, and a small group of other people form around the world, at this mind-blowing (literally) event that I'm consistently told is one of the most extraordinary Experiences participants have ever had in their entire lives. Details are here:
(Link removed since the event is over)
"Forever Free From Negativity"
I'm pleased to announce my first NEW Transformational Experience in many years.
It's called Forever Free From Negativity.
To celebrate the launch of this ground-breaking new Experience, for the first time I've ever done it, I'm offering early bird enrollments at a substantial "discount" to people like you who've shown an interest in The Teachings I share. Details are here:
http://scheinfeldcommunications.com/free
Note: When you click through to the above link, you'll be asked to opt-in to an email sequence. Please do that. You'll be glad you did!
Note: I want to make sure everyone in my sphere of influence knows about Forever Free From Negativity, so I'll be sending out multiple emails to different segments of my email list. Please forgive me if you get more than one email, since I have no way of accurate filtering. Sorry about that. If you get more than one, please just delete the duplicates. Thanks in advance for your understanding.
Truthful Quote Of The Week
"Judge yourself not by the outcome, but by your process."
– Richard Dennis, multimillionaire stock and commodities trader
Until we connect again next Friday, as always, I wish you an ever expanding Experience of Truth!
BTW: If anyone you know (friend, colleague or client) could benefit from what I shared here, please forward this email to them.
🙂
If You're Getting More Than 1 Copy Of This Newsletter, Or You Don't Want To Receive It Anymore …
Click on the unsubscribe link at the bottom. You'll be taken to a screen to choose what you want to unsubscribe from.
Important:
Unless you don't want to ever hear from me again, or you want to stop receiving important messages for a program you're enrolled in …
Be sure to only unsubscribe from The Friday Awakening Newsletter when you see the unsubscribe options.