Hi …
In spiritual, metaphysical, and esoteric literature and teachings, it's said there are "Universal Laws" that shape and control what happens to us every day.
They're often described with labels like these:
Law of abundance

Law of attraction

Universal laws of manifestation

Universal laws of life

Universal laws of attraction

Universal laws of success

Universal laws of success and achievement
Is it true?
Do Universal laws shape and control your life?
Is it myth or fact?
And if it's true, what are the specific laws that affect us …
And how do they REALLY work?
To discover the answers to those questions, click on the image below to watch my latest Q&A Video: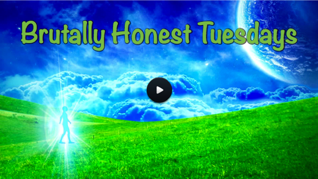 Live Ultimate Freedom Intensive At My Home
The September LIVE Ultimate Key To Freedom Intensive at my home in Charlottesville, Virginia, USA sold out really fast (only 10 seats available).
If you've been wanting to come, or you want to check it out now, the next one is scheduled for January 22-26, 2016. I know it may seem like a long way off, but now may be the best time to lock down a seat.
Details and enrollment links are here:
(link removed since the event is over)
Renegade Recommendations …
I'm a very curious person by nature …
And even though I don't mean to be, or intend to be, it seems I always end up being a renegade in the things I do.
I generally end up going against the grain, against the party line, against the traditional, against the same-old, same-old.
When I need to hook up with someone else to get some sort of help …
When I need to get something done or solve a "problem" …
When I'm interested in products and services …
I generally end up finding my way to things that REALLY work and REALLY get the job done …
Things that, many times, not all, most other people don't know about …
After running this pattern for years and years …
I now tap into a lot of people, resources, tools, resources and products to live my life …
And run my businesses …
And I'm always being "led" to new ones …
Would you like to look over my shoulder to see what I do, what I use, and who I connect with …
As I tap into the people, tools, resources and products to live my life …
And run my businesses …
And check out whether they might help you too?
I'm launching 2 new email newsletters to make that possible:
  1. Robert Recommends Way Cool People And Things
  2. Robert Recommends For Marketing And Business
There's no expression of appreciation for either newsletter.
They're my gift to you because you're part of my Ultimate Freedom family now …
In the 2 newsletters, from time to time, I'll let you know what I'm doing and using, who and what are helping me in important ways …
Click on one or both links below to subscribe and check one or both out:
Truthful Quote Of The Week
"Controlling the mind doesn't take one to freedom. Controlling the mind adds another link to one's shackles."
– Wu Hsin
To get more Wu Hsin quotes, click on this link (the link last week had issues for some people, sorry).
To check out how to get off the treadmill of trying to control the mind, or use it to get what you think you want, check out the Ultimate Freedom Experience.
Until we connect again next Friday, as always, I wish you an ever expanding Experience of Truth!
🙂
P.S. If anyone you know (a friend, colleague or client) could benefit from what I shared here, please forward this email to them.