It's All About The Story
Saw this image the other day …
And it is soooo True.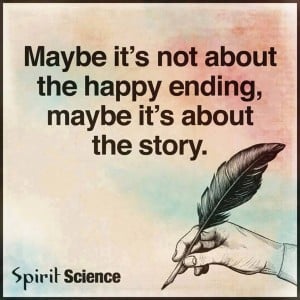 Would you like to be able to do what the image suggests …
Actually Experience your life as the amazing story it Truly is …
No matter what's happening?
That's a BIG part of what happens when Ultimate Freedom Awakens …
IF YOU ENJOYED THIS POST...
Subscribe to The Friday Awakening and receive FREE videos, audios, and documents that reveal:
What True Prosperity and True Abundance are and how to Experience them ...
How you can Experience True Happiness, all the time, no matter what's happening around you ...
What "Phase 3" and Ultimate Freedom really are and how they can awaken in your story ...
The Truth that really can set you free …