Money, Prosperity and Abundance …
In the second video of a multi-part video series this week, I'm continuing my discussion of TRUE Prosperity, TRUE Abundance, and how to get into a TRUTHFUL relationship with money.
if you're a new subscriber or didn't read last week's Newsletter, visit my blog to watch the first video in the series.
BTW: this video series is not repeating the content of my Busting Loose From The Money Game book. It's new material that complements it. If you haven't read that book yet, please do. You can get a copy here.
Click on the image below to watch the second video in the multi-part series: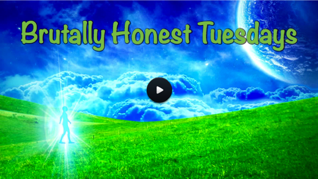 Truthful Quote Of The Week
"It was during those days that I realized there was nothing screwed up or missing or wrong about me. I was just a work in progress, like everyone else, and in truth I was as shockingly normal as they came. I'd just had an extraordinary journey."
– Traci Lords, former porn star, turned actress and singer
If you want to discover more about how extraordinary your journey really is, and why, no matter what's happening, The Ultimate Key To Freedom Experience is the best "way" I know.
Until we connect again next Friday, as always, I wish you an ever expanding Experience of Truth!
BTW: If anyone you know (friend, colleague or client) could benefit from what I shared here, please forward this email to them.
🙂
If You're Getting More Than 1 Copy Of This Newsletter, Or You Don't Want To Receive It Anymore …
Click on the unsubscribe link at the bottom. You'll be taken to a screen to choose what you want to unsubscribe from.
Important:
Unless you don't want to ever hear from me again, or you want to stop receiving important messages for a program you're enrolled in …
Be sure to only unsubscribe from The Friday Awakening Newsletter when you see the unsubscribe options.