If a building is built on top of a cracked, weak, or wobbly foundation …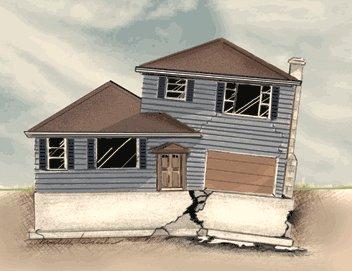 What will happen …
During normal daily life …
And when extra stressors show up?
Problems, right?
Similarly, if your life is built on top of a cracked, weak or wobbly foundation …
Like the foundation of my life was …
Like the foundation of so many other people I've worked with was …
What will happen?
You already know the answer because you've been experiencing it.
Probably for a long time now, without fully realizing it.
So here's the key question …
"How can your foundation be fully, completely and permanently rebuilt?"
Not repaired, mind you …
But fully, completely and permanently rebuilt!
Listen to the brand new audio I just recorded for you …
To discover what I call …
"The Curious Case Of The Wobbly Foundation":
http://www.robertscheinfeld.com/wobbly-foundation/
Truthful Quote Of The Week
"There's another story, a hidden story, underneath everything else in this park. Underneath all the stuff all the casual visitors come to engage in. There's something True and real."
– Jonathan Nolan, Creator of the Westworld show on HBO, talking about the show
Want to know more about the hidden story Jonathan is ponting to? Check out this video-based webinar training.
BTW: If anyone you know (friend, colleague or client) could benefit from the back-issues, and future issues, please forward this email to them.
🙂
Click on one or all the images below to connect with me on Facebook, Twitter, YouTube or Instagram:
To unsubscribe or change subscriber options click here.
www.RobertScheinfeld.com • Privacy Policy • Contact Us
Ultimate Lifestyle Academy, 977 Seminole Trail, Suite 339, Charlottesville, VA 22901