Welcome To Your First "Friday Awakening" …
Welcome to your first issue of The Friday Awakening, my new weekly newsletter.
I'm calling it that because my goal, for each episode, is to support you … in one way, shape or form … in awakening Ultimate Freedom in your story.
I plan to send these every Friday to share my latest video, audio and PDF mini-trainings, and let you know about Big Happenings in my sphere of influence.
Of course, you can unsubscribe at any time, but I hope you won't, because each episode will be full of valuable shares that can Truly impact your life and career in extraordinary ways.
Click on the play button below to watch my first "Q&A Fridays" video. It's the first in what will be a weekly video designed to answer the most burning questions asked by subscribers like you.
I'm also going to be doing another video each week called "Brutally Honest Tuesdays." The name says it all.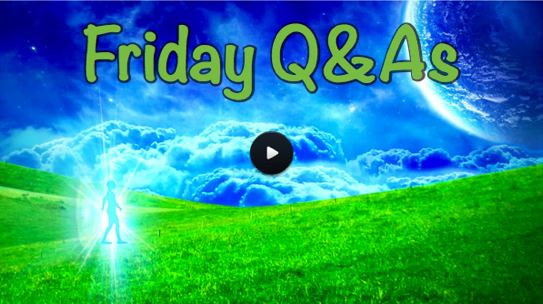 Brutally Honest Tuesdays
Announcing … a new video series that will be shared on Tuesdays. In each episode, I'll take a brutally honest look at such topics as personal development, spiritual development, success, happiness, manifesting, tools, techniques, systems and more.
Through my admittedly biased eyes, I'll pop myths, reveal lies illusions and stories, and support you in Experiencing Ultimate Freedom.
Here's the first episode:
---
Don't Miss The Last Ultimate Key To Freedom LIVE Intensive At My Home For 2015 …
I'm only doing one more Ultimate Key To Freedom LIVE Intensive at my home in 2015, September 11-15.
Seats won't last long, since it's limited to 10 people. Click on the link below for details:
http://www.robertscheinfeld.com/calendar/
---
Help Me To Help You …
Like to discover more about The Ultimate Freedom Teachings?.
Choose the link below that best describes you:
I'm experienced with The Teachings
---
If You're Getting More Than 1 Copy Of This Newsletter, Or You Don't Want To Receive It Anymore …
Click on the unsubscribe link at the bottom. You'll be taken to a screen to choose what you want to unsubscribe from.
Important:
Unless you don't want to ever hear from us again, or you want to stop receiving important messages for a program you're enrolled in …
Be sure to only unsubscribe from The Friday Awakening Newsletter when you see the unsubscribe options.
Terms | Privacy 
| 
Website