The Ultimate Freedom Blueprint – Step 1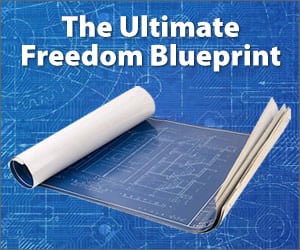 Welcome to this second video in The Ultimate Freedom Blueprint series …
If you haven't already watched the first video, you can watch it here.
In this video, I share Step 1 in The Blueprint …
"It must be your time" …
If you like what you see, hear or read, or you're inspired and stimulated by it, please share the love.
And if you have comments of any kind, please share them below so I know how this post is rippling through your consciousness.
Welcome and enjoy!

Love it, hate it, letting it sit, whatever, I welcome your comments below.
IF YOU ENJOYED THIS POST...
Subscribe to The Friday Awakening and receive FREE videos, audios, and documents that reveal:
What True Prosperity and True Abundance are and how to Experience them ...
How you can Experience True Happiness, all the time, no matter what's happening around you ...
What "Phase 3" and Ultimate Freedom really are and how they can awaken in your story ...
The Truth that really can set you free …